About Dr. DeDeo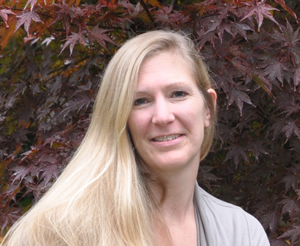 Dr. Jackie DeDeo graduated from Ross University School of Veterinary Medicine in 2001. She completed an internship in surgery and medicine at Oklahoma State University. Following completion of her internship Dr. DeDeo worked at Equine Medical Associates in Edmond, OK. During that time she started her training in Traditional Chinese Medicine beginning with becoming certified in acupuncture through the International Veterinary Acupuncture Society (IVAS).
In 2004 Dr. DeDeo moved to Rhinebeck, New York and worked as a primary care horse veterinarian at Rhinebeck Equine for five years. While providing services to her equine clients, horse owners would frequently ask Dr. DeDeo to work on their dogs after having seen the good results she had with their horses.
Dr. DeDeo spent five years doing continuing training in advanced acupuncture courses and herbal medicine for both dogs and horses at the Chi Institute in Reddick, FL. Dr. DeDeo also received training for Veterinary Spinal Manipulative Therapy VSMT (animal chiropractic) also in dogs and horses through The Healing Oasis Wellness Center in Wisconsin and is certified through the American Veterinary Chiropractic Association (AVCA). She has continued to expand her knowledge in both Chinese medicine and chiropractic through a number of advanced courses, just recently completing an advanced VSMT with clinical applications in neurology course at the Healing Oasis Wellness Center in Wisconsin. Dr. DeDeo has also been certified in Equi-taping which is kinesiology taping for horses.
In 2007, Dr. DeDeo established Equine Wellness, PLLC and quickly branched into Equine & Canine Wellness. The mission of Equine & Canine Wellness is to re-balance and nurture its patients allowing them to heal and give them the best health possible. Happy dog, happy owner!